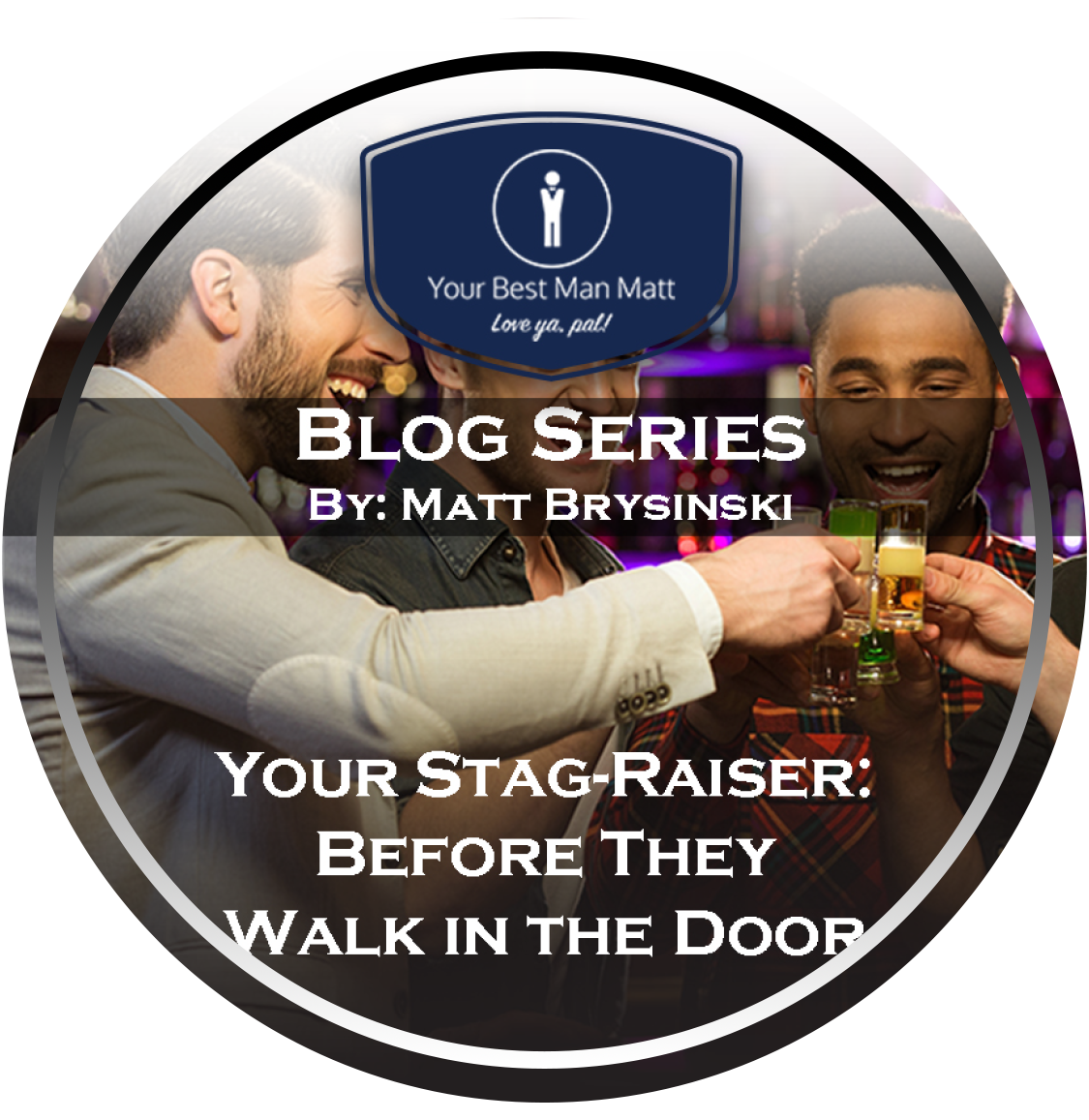 Your Stag-Raiser: Before They Walk in the Door
Choosing your bachelor party style is not easy. The Stag / Stag-Raiser that also includes a night out is one of the most executable party formats you can choose. Having a Stag-Raiser is also inclusive to the gentlemen who have no interest in going out afterwards and who enjoy the raffle, 50/50, and games aspect of a stag party. Before anyone receives an invite let's determine 3 things: What is our venue? How much should the ticket cost? Who is on the guest list?
Find a venue that meets your requirements. How much space do you need? Will there be 25 people in attendance, or will there be 125 people? Do you want to be local or do you want to be closer to the night on the town afterwards? Do you want to navigate a busier bar, or would you prefer to have a space to yourself? If you're charging an admission via a ticket or donation to the groom, we suggest you find a venue with both drinks and food.Determine your packages (how many hours, which "shelf" of liquor, and what kind of food) and see if they will scale that depending on attendance or if it is all one cost.
Make sure your ticket costs cover the food and drink bill (plus tip!). Any other games or fundraising activities will be the icing on the cake. We suggest a ticket range of $20 - $50. A $20 bill is easy to get from an ATM or you could go higher cost to accommodate more expensive food and drinks, or to make more for the groom.
The biggest piece here: know your audience. Is the friends and family group a bunch of high rollers? We imagine that the cost "sweet spot" is somewhere within that range. Again, find out the prospective costs of the bar and the food to determine a baseline for your price of admission.
Most importantly: who do you want to celebrate with you? Automatically, everyone who is invited to the wedding is invited to the stag party. This includes family, friends, and plus ones. Depending on what you feel is the right decision, you can and should extend to your friends, family, coworkers, and friends-of-friends. Do you want to break even? Do you want to guarantee a small profit? Do you want to have as many people as possible? All these choices can be executed, it just depends on what you want to do. Good stuff! Have the venue, ticket cost, and guest list set before we meet again. It's getting more and more real!
Love ya pal,
Your Best Man Matt