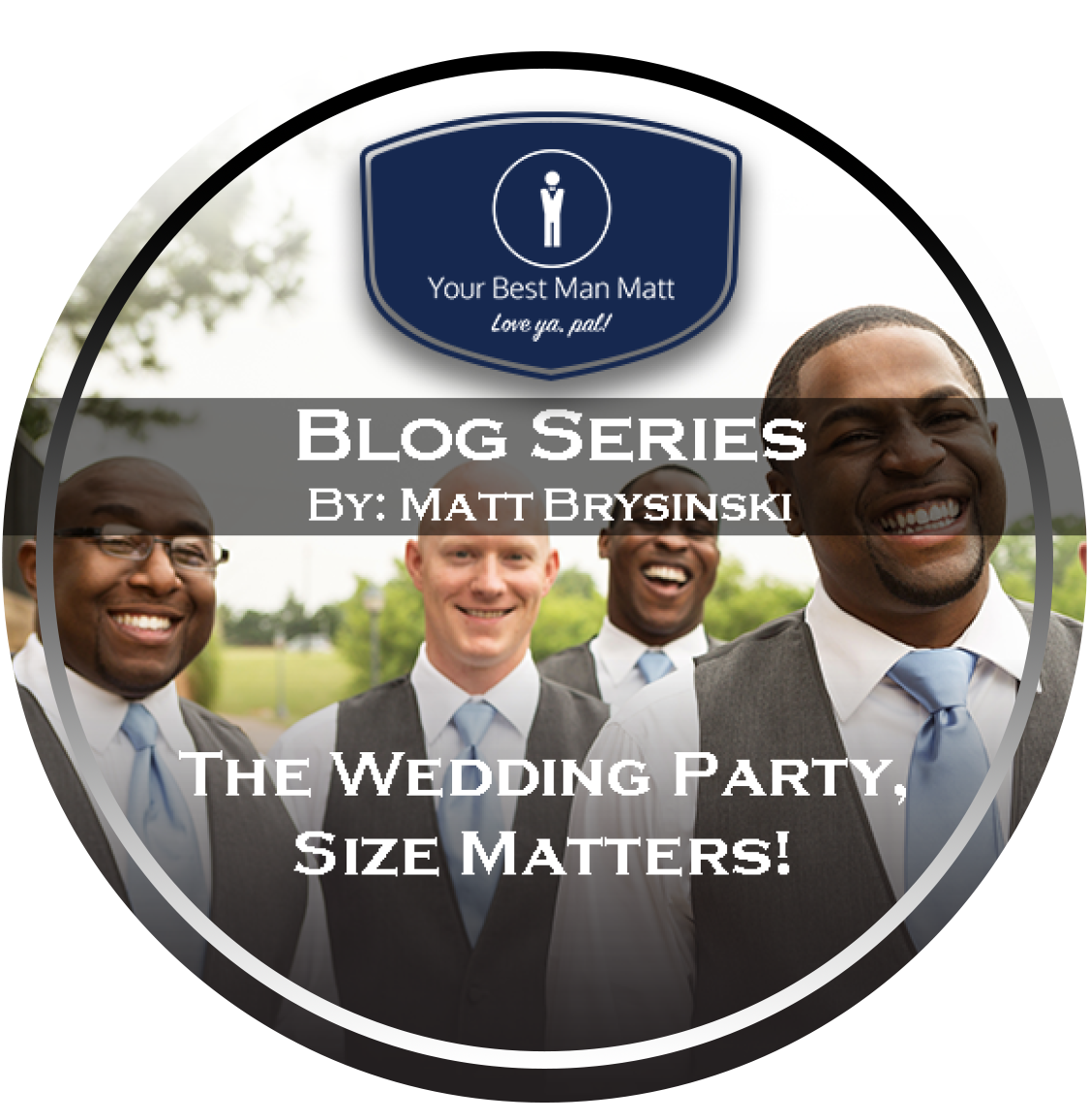 The Wedding Party, Size Matters!
Let's talk about your wedding party. Who are the "must haves"? You and your fiancé need to come up with a list of people who you would want to stand with you as you get married. These groomsmen and bridal party members will also have a hand in your big day in terms of planning and assisting along the way. Looking at this through a team lens could be your best bet in mapping out this portion with your fiancé.
As you create your list, consider a few things: your budget, chemistry, and willingness to participate. Your budget has an impact on both you and your wedding party. The size of your limousine, the costs associated with your reception, and their groomsmen gifts are just a few things that could impact the size of your party. Will everyone in the group get along? They are all here for you and your future spouse – you don't want to play referee or peacemaker on your wedding day or at any of the pre-wedding events. You can change the group's unfamiliarity, but bad chemistry needs to be avoided. Also, is there anyone who would love to be invited, but maybe thinks being in the party would be a bit much? Some guests love being guests and would rather avoid the stage and pageantry of the day – this may help you home in on your ideal list.
Family also needs to be discussed. Do you have siblings or other family members who you need to be included? Family can also help you clarify the "must haves" or however you tier your choices. Also, don't forget those additional roles who you may or may not include in your limo, photos, and more. Think about your ring bearer, your flower girl, both of your parents or whomever is in that role, plus ushers and those handing out programs or favors. Does any family fit those roles, or are they better suited for the wedding party?
Depending on how you're planning your wedding entrance or procession – you may want an even number of couples or pairs as you enter/exit the ceremony or reception. How does this impact your numbers? Do you have too few or too many people? Your wedding party can also help fill those ancillary roles on the big day. Biggest thing: make it work for you and your fiancé. We will be here to help! Talk soon about more of the important details.
Love ya pal,
Your Best Man Matt.