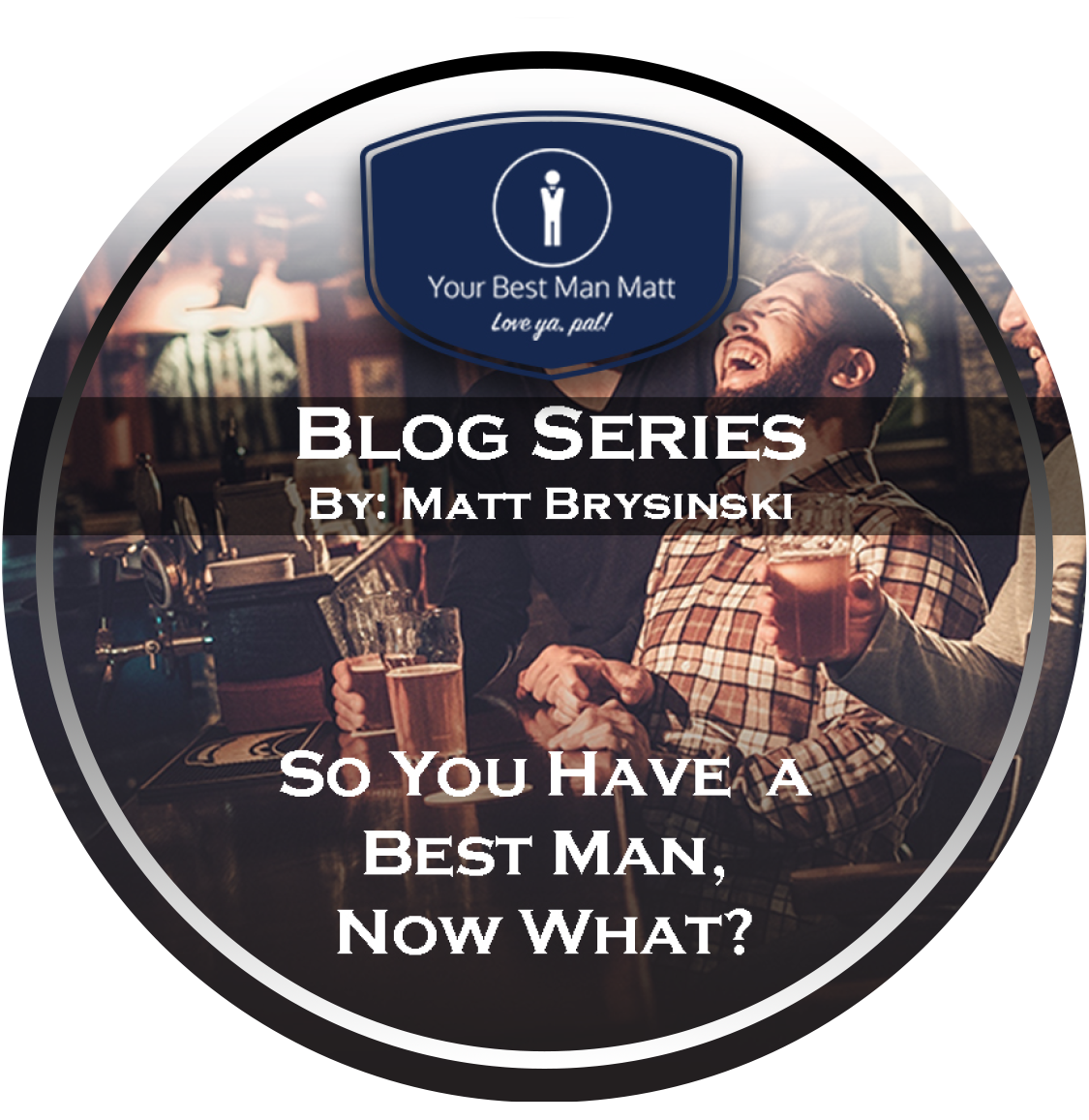 So You Have a Best Man, Now What?
Nice job – looks like you have a fine roster to stand for your union and help you out along the way. Also, congrats on your selection of a best man. Let's talk some of his core duties with some more detail – you need to get the ship on the right course!
Your best man needs to make sure your wedding preparations are accounted for and actioned out. Let them be the delegator of wedding work and trust them! Once you've chosen a tuxedo, have your best man coordinate fittings. Fittings can be a fun group activity so let your best man try and get as many of your people together – schedules permitting.
Determine what the plan will be for the stag party. Is it a destination party a la The Hangover? Will it be an evening in a local joint? A groomsmen day at the golf course? Either way, they will be responsible for running the Stagraiser portion of the event – the fundraiser based on your donated items, 50-50, ticket sales, and any other games or activities being played.
They also need to be the lead in setting up the stag party both ahead of time and the night of. Let your best man handle the tickets – try and sell as many in advance, but also get the word out for those who will show up and pay at the door. They are the safeguard for your money – they need to make sure the groom doesn't pay for anything. They also need to safeguard the groom. A night out can get wild, so make sure they know to take care of you – no fights, no falls, no felonies. They should try their hardest to limit the future hangover and most importantly: they need to get the groom home safely!
Their third and final safeguard duty will be for the wedding rings, up until the ring bearer takes over. It is also written that the best man is the official stand-in for the groom, should the groom be late. I've read that the paperwork can be transferred after the event – no need to keep the guests waiting, right? Better yet, just get the groom there yourself and on time 😊 After that, it's speech time and by then you'll be on cloud-9 so all of the jokes will just wash over you like a cool breeze and you close your eyes and barely make out your relatives wincing. That is what a best man is for!
Love ya pal,
Your Best Man Matt